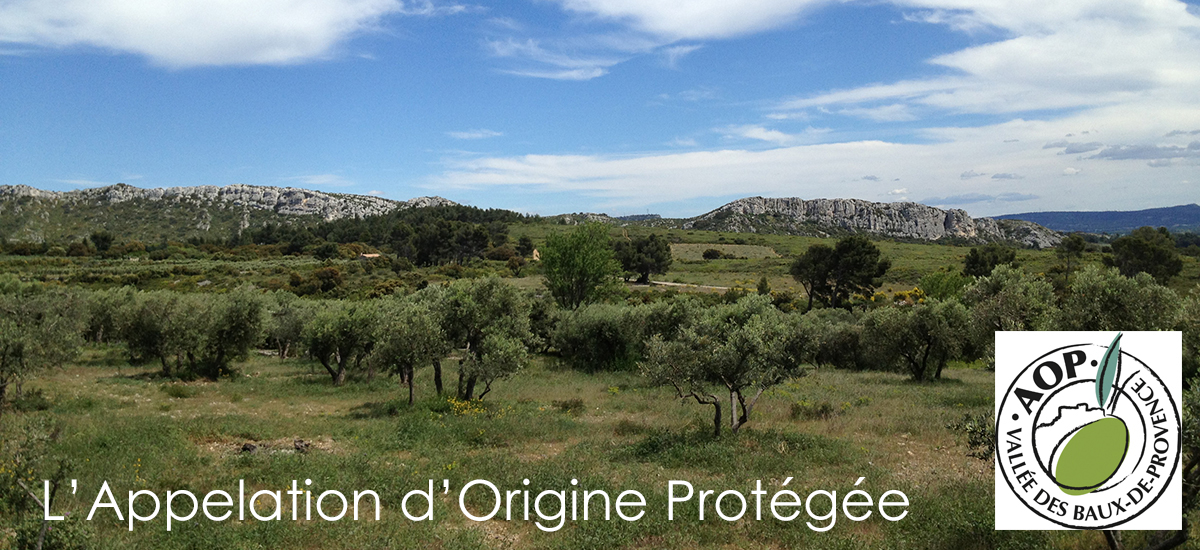 The Baux de Provence PDO is located by the Alpilles mountains from Lamanon in the SE to Arles in the SW, from Orgon in the NE to Saint Etienne du Grès in the NW, including the villages of Baux de Provence, Saint Rémy de Provence and Eygalières.

The Alpilles mountains are a geological prolongation of the Alps. The mediterranean climate is dry, with warm winters and hot summers. The olive tree doesn't need a lot of a water and particularly enjoys this climate. It only fears frezzing periods when temperatures go below -10°c for several days.

The extra virgin olive oil of the Baux de Provence valley is made of olives grown in the Alpilles only. Salonenque, Berruguette, Verdale des Bouches-du-Rhône and Grossane. Only some olives can get the appellation : those harvested at good maturity in orchards whose productivity doesn't go upper than 6 tons of olive by hectare, and in which each olive tree has a growing surface of 24m2. The extraction process mustbe mechanical, with no treatment or heating of the olive dough.

For more information, check the full list of Baux de Provence PDO.