Epicurians, travellers, art and food lovers, Philippe Boegli and Bertrand Daudey leave northeastern France during the 1990s.

They meet in Aix-en-Provence and passionate about Provence, its history its architecture and its gastronomy. Both wishing to get closer to the Earth and to participate in the promotion of Provençal culinary heritage, in a world where standardisation makes tastes uniform when it doesn't destroy them, they created the Domaine des Opies in Eyguières, an old village tucked in the southern side of the Alpilles mountains, among spring waters.

At the time they had no olive growing experience, but they shared a huge desire to produce for themselves the healthiest olive oil possible. From 2012 to 2015 they acquired 4 hectares (almost 10 acres) of olive groves and 700 olive trees that have never known a synthetic chemical treatment. The first vintage of 100% natural oil was produced in 2013, under the label 'Nature & Progrès.'

The incredible view from the domain on the Opies range, highest point of the Alpilles mountains with an altitude of 498 meters. Nature is a treasure and it's important to protect it. It has everything in needs in itself. That is why our olive oil production is home-made, 100% natural and purposely modest. Each olive tree is perceived as a living being with which we share things, and each oil has something that makes it different from the others, such as its taste. The Opies' one.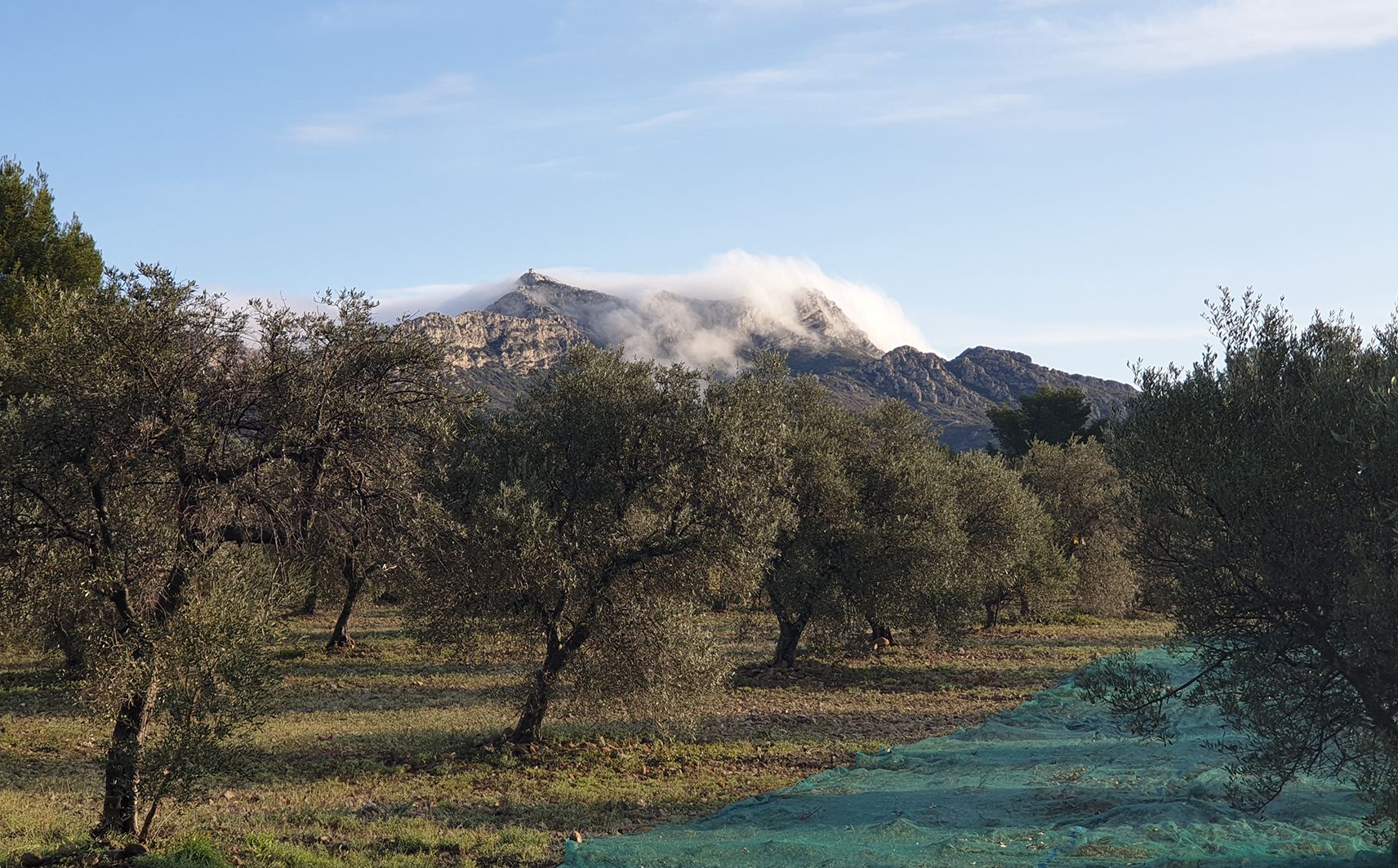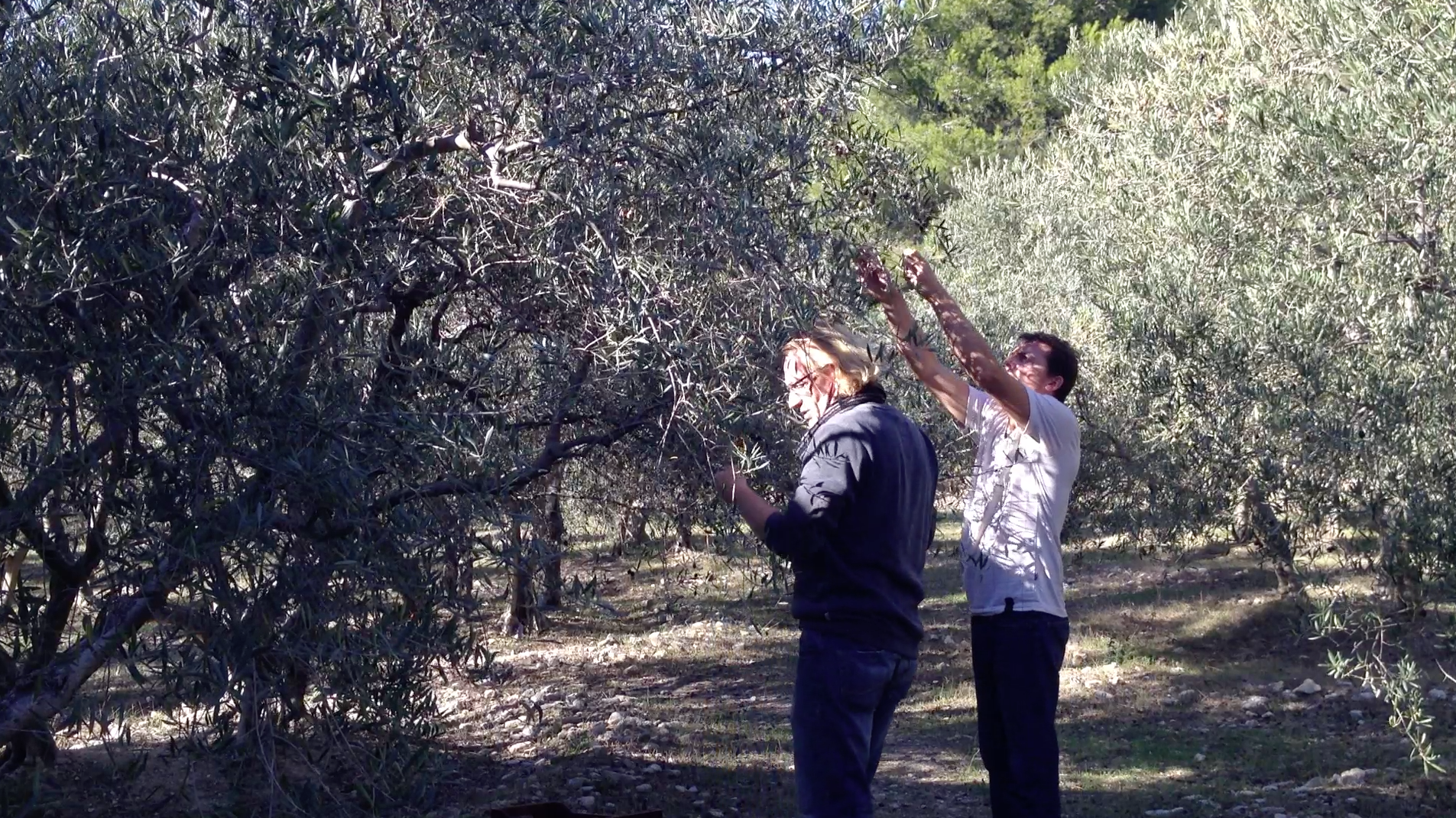 The lands 

Our estate is located in Eyguières, a village of the Protected Designation of origin area of the Baux-de-Provence valley, at the foot of the Mont Menu mountains, on a calcareous and calcareous-clay soil.

Our estate enjoys a quality sunshine and the immediate closeness of the garrigue, whose exceptional fauna helps to fight the threats against olive trees.
Protected from high winds by the mountains, the lands of the Opies enjoy a calm and regular wind that ensure the pollination our olive trees need.

In our estate, you can find the four varieties of the appellation: Berruguette, Grossane, Salonenque, Verdale des Bouches-du-Rhône, as well as Picholine, a pollinator variety that enables the fructification of the other varieties.